North Carolina Black Leadership & Organizing Collective
North Carolina Black Leadership and Organizing Collective (NC BLOC)
is an NC formation composed of Black-led organizations, businesses, and community leaders who are dedicated to implementing community based strategies focused on shifting the material conditions for Black communities in North Carolina.
WE ARE NC BLOC.
LEARN MORE
Support Our Work
We are committed to effectively working together to build and strengthen a Black-led statewide infrastructure that makes it possible to win policy changes, gain political alignment, and build relationships that improve the quality of life in Black and marginalized communities. Your donation will go towards one of BLOC's main focus areas that guide our work and support Black leaders and community across the state.
DONATE
GET PLUGGED IN.
We are on a mission to shift the social, economic, political, and material conditions for Black communities across North Carolina. Learn more about our mission and how you can get involved.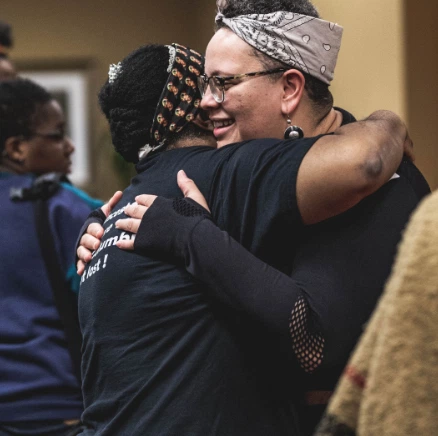 Support Black-led institutions and leaders
gain deep alignment by developing a shared vision, values, agreements, commitments, and political orientation around being Black, Black-led, addressing anti-Blackness, and Black-Liberation.
Create and push for an anti-racist democracy that shifts political power of Black and marginalized people in North Carolina.
Create the conditions and infrastructures
that support the development of self-determining and self-governing communities and alternatives to current harmful institutions.
The Future Outlook is a biweekly newsletter from NC BLOC.
This is our offering to keep you updated on events in our ecosystem, provide educational information, and offer some connections to joy, rest, and self-care.
Every other week we send out resources, upcoming events throughout our ecosystem, opportunities for action and opportunities to learn.
Subscribe NOW!
We won't send spam. Unsubscribe at any time.