FREEDOM TO FORM FAMILIES THAT THRIVE
FREE FROM REPRODUCTIVE RACISM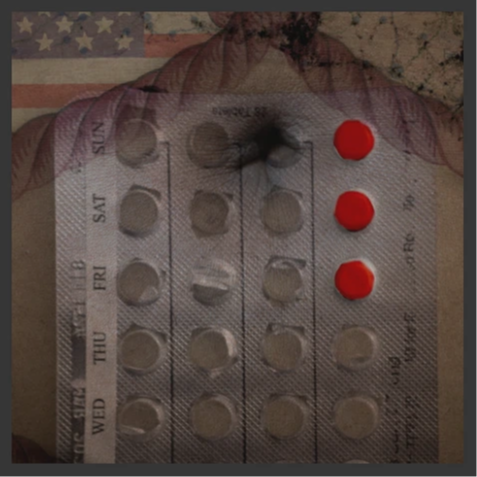 THE WORLD IS SO MUCH BIGGER AND MORE COMPLEX THAN THE NOTION OF A
CISHET MAN AND A CISHET WOMAN FORMING "THE PERFECT UNION."
AS BLACK FEMMES, WOMEN, QUEER, TRANS, AND INTERSEX PEOPLE, WE HAVE LOVED ONE ANOTHER, LIVED TOGETHER, FORMED FAMILIES, COMMUNITY, AND RAISED CHILDREN LONG BEFORE "BLACK MARRIAGE" OR "MARRIAGE EQUALITY" WAS EVER CONSIDERED.
WE DETERMINE THE IF AND WHEN OF ANOTHER BLACK CHILD. LIFE-GIVING WILL NOT BE MADE BOTH A REQUIREMENT AND A TRAGIC TROPE.
RIGHT TO SAFE AND ACCESSIBLE ABORTIONS.
RIGHT TO SAFE AND INCLUSIVE REPRODUCTIVE CARE.
RIGHT TO FULLY FUNDED CHILDCARE.
RIGHT TO PARENTAL LEAVE.
RIGHT TO ANTI-RACIST MEDICAL CARE.
RIGHT TO HIGH-QUALITY PUBLIC EDUCATION.
RIGHT TO HAVE BABIES AND LIVE TO SEE THEM BREATHING
RIGHT TO NOT BE SHACKLED TO PRISON BEDS WHILE BIRTHING OUR BABIES
RIGHT TO HAVE CLEAN WATER, BLOCKS, AND HOODS OUR BABIES CAN PLAY IN.
OUR TRIBE WILL NOT BE MANDATED BY POLICY. BLESSINGS WILL NOT BE FORCED. FORCED STERILIZATION IS NOT AN OPTION. WE WILL NOT BE MADE INVISIBLE BY POLICIES THAT SEEK TO CONTROL OUR BODIES.
THE SITUATION OF OUR FAMILIES IS OUR OWN BLUEPRINTED DESTINIES, AND WE WILL THRIVE.
UNTITLED
DIGITAL COLLAGE
JASMINE BEST