FREEDOM TO NOURISH OUR MINDS
FREE FROM EDUCATIONAL INEQUITIES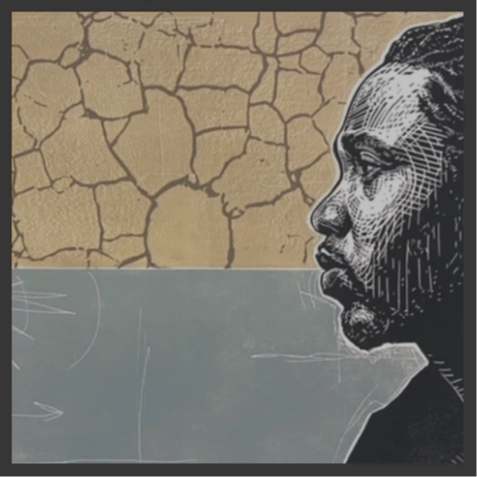 THE MIND IS A TERRIBLE THING TO WASTE, AND THE CARDS HAVE BEEN STACKED AGAINST US.
SINCE WE ARRIVED ON THIS LAND, COLONIZERS HAVE TRIED TO STRIP AWAY OUR INHERENT RIGHT TO KNOWLEDGE AND BELONGING. THEY'VE TRIED TO STOP US IN EVERY WAY. EVEN KIDNAPPED INDIGENOUS CHILDREN TO BRAINWASH THEM INTO ACCEPTING WESTERN IDEALS.
THE COLONIZERS UNDERSTOOD THAT AN EDUCATED PEOPLE IS FAR MORE DIFFICULT TO DOMINATE, SO THEY MADE LAWS LIKE JIM CROW, BLOCKED US OUT OF THEIR SCHOOLS, AND GAVE US TORN BOOKS.
YET, STILL, WE ROSE. WE STARTED OUR OWN SCHOOLS, FROM PRIMARY TO HBCUS, AND GUESS WHAT? THEY ARE STILL TRYING TO CO-OPT THESE TOO!
THE US EDUCATION SYSTEM IS BUILT WITH A HIDDEN CURRICULUM TO PRODUCE EXPLOITABLE WORKERS INSTEAD OF FULL HUMANS, MISREPRESENTING OUR HISTORY AND ERASING THE MURDERS AND MISTREATMENT OF OUR ANCESTORS.
NOW, ADMINISTRATORS AND SCHOOL BOARDS HAVE ZERO TOLERANCE FOR BLACK AND POOR KIDS AND DELIVER PUNISHMENT AT DISPROPORTIONATE RATES. OUR SCHOOLS ARE BUILT ON RACIST FOUNDATIONS. NOTEBOOKS ARE REPLACED WITH ACHIEVEMENT GAPS, CHILDREN ARE SEEN AS CRIMINALS, AND TEACHERS PUSH OUR BABIES INTO PRISONS RATHER THAN TOWARDS THEIR POTENTIAL FOR GREATNESS.
KNOW THAT OUR STORY DOES NOT BEGIN WITH SLAVERY AND ENDS WITH CIVIL RIGHTS. WE EMBODY ALL WE NEED, NOT NEOLIBERAL MEASURES OF "PROGRESS,
" TO RECLAIM
OUR MEMORIES, NARRATIVES, RECIPES, AND PATHS TO POWER.
KNOWLEDGE IS POLITICAL. TEACH TRUTH. INVEST IN THE ARTS, HBCUS, AND BLACK DREAMS.
THEIR EYES WERE WATCHING GODS
HAND CUT PAPER COLLAGE
2021
CLARENCE HEYWRAD