FREEDOM TO HEAL, LOVE
AND BE HEARD
FREE FROM FEAR, VIOLENCE, AND
GENERATIONAL TRAUMA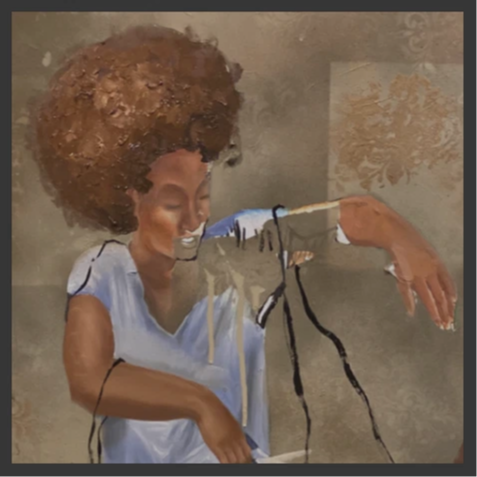 HEALING TAKES PLACE ONCE WE HAVE BEEN HEARD.
WE HAVE A VOICES THAT WILL NOT BE SILENCED.
WE WANT CAREFREE BLACK BABIES WHO KNOW ONLY OF SAFETY AND BEAUTIFUL COMMUNITIES WITH DEEP LOVE, CONNECTEDNESS, AND INTERDEPENDENCE.NOT REPEATED AND NORMALIZED VIOLENCE.
WE DESERVE TO LIVE IN JOY, PEACE, AND HAPPINESS WITHOUT WORRY, FOR OUR GENERATIONAL PAIN TO HEAL LIKE COTTON CANDY WHEN IT TOUCHES OUR LIPS.
FOR THE SOIL OF OUR COMMUNITIES TO BE FERTILIZED BY OUR CHILDREN'S SMILES, FELLOWSHIP, AND LAUGHTER AND NOT BY THEIR BLOOD.
WE DESERVE TO EXPERIENCE DEEP UNCONDITIONAL LOVE FREE FROM TRAUMA CREATED BY THE FEARS OF WEARING A HOODIE, WALKING IN A NEIGHBORHOOD ALONE, SHOPPING, AND WONDERING IF THIS IS THE LAST TIME WE WILL HEAR FROM OUR LOVED ONES.
WE DESERVE TO HAVE OUR OWN BELIEFS, IDEAS, ASPIRATIONS, DREAMS, HOPES, THOUGHTS, AND FEELINGS HONORED AND COME TO LIFE.
SIMPLY, FOR US, HEALING IS NOT AN OPTION; IT'S MANDATORY. SO LET'S CREATE SPACES FOR HEALING—THE HEALING OF OURSELVES, COMMUNITIES, AND FAMILIES. FOR OUR FUTURE GENERATIONS, LAND, AND ANCESTORS.
ROOM FOR LIVING
2021. MIXED MEDIA
24X36 INCHES
GREENSBORO, NC.
ESSENCE I. FOSTER