FREEDOM TO STEWARD AND BE IN RIGHT
RELATIONSHIP WITH
THE LAND
FREE FROM ENVIRONMENTAL AND CLIMATE DESTRUCTION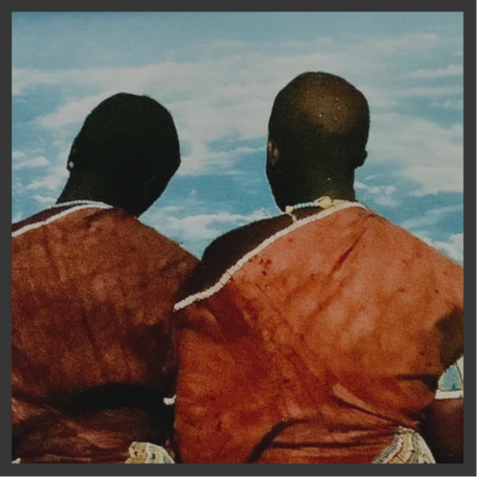 WE ARE AIR.
DOWN EAST, WE HAVE ALWAYS BEEN ENVIRONMENTALISTS.
FUTURE GENERATIONS DESERVE SEASONS
CLEAN WATER AND FRESH AIR.
IT'S AN ANCESTRAL PRACTICE TO GROW AND BE ONE WITH THE ENVIRONMENT.
RED CLAY MAKES THE FRUIT TASTE SWEET.
WE DESERVE TO THRIVE WHERE WE LIVE, DANCE, PLANT, PROTECT AND WALK
TOWARDS FREEDOM THAT ALLOWS US TO BECOME ENTWINED IN THE VINES OF LIFE.
WE THRIVE AS WE MOVE.
THE LIGHT SHINES, AND YOU FEEL THE BREEZE.
WATER SAVES US ON THE JOURNEY.
WE ARE WATER.
YOU DON'T LOSE INDIGENEITY IN 400 YEARS.YOU GO BACK TO THE DIRT, THE
ASH, AND FERTILIZATION FOR NEW SEEDS.
WE ARE LAND.
WE CONTINUE
WE MOVE AND BIRTH MORE SEEDS.
WE ACKNOWLEDGE THE INTERTWINED FATES OF INDIGENOUS AND BLACK
PEOPLES AND RECOGNIZE THE HERITAGE AND ANCESTRY THAT WE SHARE.
THERE CAN BE NO JUSTICE AND LIBERATION WITHOUT RETURNING THIS LAND TO ITS RIGHTFUL INDIGENOUS CARETAKERS. WE NEED TO TAKE OUR LAND BACK FROM THE CORPORATIONS WHO STEAL OUR HOMES AND KICK US OUT OF OUR NEIGHBORHOODS. SO, STARTING TODAY, WE WILL JOIN THE FIGHT TO BE IN RIGHT RELATIONSHIP WITH THE LAND, ONE PLOT AT A TIME.
THEIR EYES WERE WATCHING GODS
HAND CUT PAPER COLLAGE
2021
CLARENCE HEYWRAD